Achievement
New coures for computational skills in biology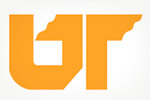 Project
IGERT: Scalable Computing and Leading Edge Innovative Technologies (SCALE-IT) for Biology
University
University of Tennessee at Knoxville
(Knoxville, TN)
PI
Education Achievements
New coures for computational skills in biology
The SCALE-IT program has encouraged the development of two new courses to address the growing need for increased computational and computer skills in biology.
The first is an advanced molecular biophysics class that explored how new technologies are pushing the limits of how molecules are studied. The class includes lectures from UT faculty and ORNL staff as well as invited speakers to discuss specific projects. Students are expected to team to complete biophysics research projects at the end of the class. This course will become a staple computational biology course for the Genome Science and Technology Program.
The second provides an introduction to basic computing tools for bioinformatics research, including scripting and data base management. We will be expanding this course with the help of faculty from the Electrical Engineering and Computer Science Department and opening up to a wider range of students for the Fall semester.
SEE MORE: