Achievement
New courses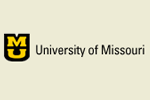 Project
IGERT: Neutron Scattering for the Science and Engineering of the 21st Century
University
University of Missouri at Columbia
(Columbia, MO)
PI
Education Achievements
New courses
A new course in Fall 2013 is designed to build interdisciplinary team skills among IGERT trainees. The course, Materials for the Electronics of the 21st Century (MU Physics 8101), will serve trainees from MU and partner institutions. Faculty designed the course to cover related interdisciplinary topics in three modules.

The primary objective of the course is to provide deep understanding of the materials science underlying the operating principles of emerging 21st century electronic devices. A second goal is to help trainees to gain skills in neutron scattering and experimental techniques to characterize materials' structure and elementary excitations.

In addition to technical concepts the course outputs include writing assignments, a research paper, and trainee presentations to build communication skills and demonstrate technical knowledge.

Trainees gain interdisciplinary knowledge and skills and an improved understanding of devices and their functionality.
SEE MORE: