Achievement
New courses developed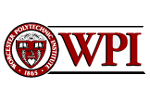 Project
IGERT: Training Innovative Leaders in Biofabrication
University
Worcester Polytechnic Institute
(Worcester, MA)
PI
Education Achievements
New courses developed
Two new courses were developed for the IGERT.

The outcomes of the Technology Commercialization course are:
1. an ability to assess the market feasibility of intellectual property developed through scientific research;
2. knowledge of the requirements and processes of working with institutional technology transfer offices, including negotiating ownership agreements;
3. a grasp of fundamental marketing strategies appropriate for introducing intellectual property to targeted users.

The outcomes of the Entrepreneurship and Innovation course are:
1. acquiring skill in professional networking, including identify events appropriate to commercializing technologies being developed and interacting effectively with new acquaintances;
2. acquiring skill in oral communication, specifically making "elevator pitches" to prospective investors and others;
3. obtaining basic knowledge of dominant theories of entrepreneurship and the ability to translate those theories into practical terminology.
SEE MORE: