Achievement
Three trainees awarded NSF Graduate Research Fellowships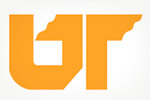 Project
IGERT: Scalable Computing and Leading Edge Innovative Technologies (SCALE-IT) for Biology
University
University of Tennessee at Knoxville
(Knoxville, TN)
PI
Trainee Achievements
Three trainees awarded NSF Graduate Research Fellowships
This year, three SCALE-IT trainees were awarded NSF Graduate Research Fellowships. The result is the culmination of creating a program brand that appealed to high quality students and a training program that actively encouraged students to write grants and get feedback from mentors and peers about how to construct an appealing application.

Rachel Forvargue will be studying the application of high performance computational resources toward marine resource management using data and simulation intensive modeling.

Kelly Rooker will be developing a more detail intensive model to study the evolution of pair-bonding in human populations.

Hannah Woo will combine high throughput transcriptoemics, molecular modeling, and HPC to discover new lignocellulosic enzymes in marine sediments.
SEE MORE: