Achievement
Plan created to start company, Waste2Energy Ltd.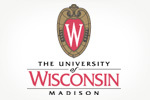 Project
IGERT: Vulnerability and Sustainability in Coupled Human-Natural Systems: An Integrative Traineeship in Sustainability and the Global Environment
University
University of Wisconsin at Madison
(Madison, WI)
PI
Trainee Achievements
Plan created to start company, Waste2Energy Ltd.
Building on capstone research reports produced as part of their IGERT training, trainees Aleia McCord and Sarah Stefanos, and former Associate Jeff Starke (now a faculty member at West Point) have put together a business plan to start a company (Waste2Energy Ltd.) that will use urban garbage to produce biogas for transportation in Kampala, Uganda. An early version of this idea won an award in the 2011 UW Climate Leadership Challenge. This business plan has now won several additional grants and awards: a Swedish International Development Agency Innovations Against Poverty grant, €20,000 for a biogas feasibility study; the Global Sustainability Stewardship Prize $15,000 grand prize; and the UW-Madison Business School Burrill Business Plan competition $10,000 Grand Prize. Aleia, Sarah, and Jeff have co-authored and submitted over 10 grant applications in support of this new company, and these successes mean the project will soon be a reality.
SEE MORE: