Achievement
Platte River management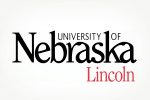 Project
Resilience and Adaptive Governance in Stressed Watersheds
University
University of Nebraska at Lincoln
(Lincoln, NE)
PI
Research Achievements
Platte River management
Student participants conducted an analysis of approaches to Platte River management that occured at two time periods - current and 1935. The approach was focused on disciplinary contributions of the individual students which will be combined for a cross-disciplinary analysis of each management effort.
We asked if and how did these two management actions alter the resilience of the Platte River System, using eight principles of resilience in social-ecological systems. We found that the effect of the construction of Kingsley dam in 1935 resulted in a socio-ecological system that lower in diversity with weak feedbacks, and thus weakened resilience. The recovery program is ongoing, but is expected to increase diversity, address slow variables, and increase learning, and thus have an overall positive effect.
Will be submitted for publication.
SEE MORE: